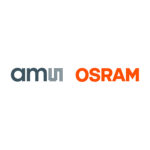 Despre companie
A global leader in optical solutions
The ams OSRAM Group is a global leader in optical solutions. We offer a unique product and technology portfolio for sensing, illumination and visualization: from prime-quality light emitters and optical components to micro-modules, light sensors, ICs and related software.
Designing pioneering optical solutions that inspire our customers is what we do best. We are known for our imagination and deep engineering expertise. As trusted partner serving the entire value chain of optical solutions, we enable our customers in the consumer, automotive, industrial and healthcare sectors maintain their competitive edge. We add intelligence to light and passion to innovation to enrich people's lives.
In an increasingly connected world, sensing plays a crucial role in closing the gap between the physical and the digital, enabling people and machines to comprehend and interact with the world. Through using the full spectrum of light and combining sensors, software and emitters, we bring the information that our environment holds to light by capturing, analyzing and visualizing it.
Sensing is life
What motivates us at ams OSRAM is our drive to explore and design new technology. With our vision to become the uncontested leader in optical solutions, we will continuously advance our technologies in sensing, illumination and visualization. We imagine radical new applications that make life better for everyone – from making journeys safer, medical diagnosis more effective to daily moments a richer experience. Because Sensing is Life.
Crossing boundaries, we take technology such as 3D sensing from mobile phones to automotive and industrial robotics. Find out more about how ams OSRAM will strive to create the uncontested leader in optical solutions.
Our unique expertise in emitting, directing, sensing and processing light, paired with our deep system and application understanding, makes us the partner of choice for many industries. Inspired by anticipating tomorrow's world, we take bold investments in R&D and M&A to enable the innovative solutions our customers seek.
ams OSRAM – at a glance
With over 110 years of combined history, our core is defined by imagination, deep engineering expertise and the ability to provide global industrial capacity in sensor and light technologies. We create exciting innovations that enable our customers in the consumer, automotive, healthcare and industrial sectors maintain their competitive edge and drive innovation that meaningfully improves the quality of life in terms of health, safety and convenience, while reducing impact on the environment.
Our around 23,000 employees worldwide focus on innovation across sensing, illumination and visualization to make journeys safer, medical diagnosis more accurate and daily moments in communication a richer experience. Our work creates technology for breakthrough applications, which is reflected in over 15,000 patents granted and applied. Headquartered in Premstaetten/Graz (Austria) with a co-headquarters in Munich (Germany), the group achieved over EUR 5 billion revenues in 2021 and is listed as ams-OSRAM AG on the SIX Swiss Exchange.
ams OSRAM R&D Center in Bucharest
The ams Osram opened its gates in Romania this year. "This new R&D center in Bucharest will strengthen our global network of 40-plus research & development centers," said Dr. Reiner Jumpertz, Vice-President and General Manager, Business Line Custom Module Solutions. "Bucharest is known to be a talent hub of highly-skilled professionals that have the technical expertise and qualifications to work on innovative technologies. We expect to hire both experienced professionals and to recruit new talents, including internships."
The new R&D office enjoys a central location in the capital city and offers multiple amenities, including a relaxation room with gaming facilities such as play stations and football tables. Current and future employees benefit from training programs in Romania and abroad, a hybrid work schedule, life and private health insurance.
The company is recruiting over 30 engineers for the development of integrated circuitry for various application areas in the consumer segment. The ams OSRAM has open positions for layout and design engineers, including design verification, for both senior and junior level. The center focuses on technology for consumer applications including sensor technology for smartphones, wearable technology for fitness and exercise, 3D authentication and payment.