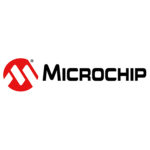 Despre companie
We are a leading provider of embedded control solutions focusing on high-value, high-quality products that give our customers a greater return on their investment. Our easy-to-use development tools and portfolio of comprehensive products enable our customers to create optimal designs while reducing cost, risk and time to market.
All of this is only possible thanks to our greatest strength: our employees.
Our solutions serve more than 130,000 customers across the industrial, automotive, consumer, aerospace and defense, communications and computing markets. We provide our customers with outstanding technical support and dependable delivery and quality.
We want to be the very best embedded control solutions company ever.
We are proud to have been recognized many times for our successes and accomplishments. We have received numerous awards and have been recognized for business and technical excellence throughout the years.
We provide equal employment opportunities to all applicants and employees around the world. We respect and value the diverse experiences, backgrounds and perspectives of our employees and are committed to providing all employees with continuous opportunities for growth and professional development.
At Microchip, we design jobs and provide opportunities that promote employee teamwork, productivity, creativity, pride in work, trust, integrity, fairness, involvement, development and empowerment. We base recognition, advancement and compensation on an employee's achievement of excellence in team and individual performance. We structured our company to give team members the greatest amount of autonomy and we encourage each employee to be creative and take initiative. With us, you will enjoy meaningful opportunities to grow in your career.
Work for a company that values every single team member.
We're always looking for fresh minds to join our intern and graduate programs. Contribute your ideas, enthusiasm and skills and we will help you launch your career with relevant work experience.